Meng Sun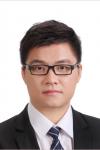 Ph.D. Environmental Engineering, Research Center for Eco-Environmental Science, Chinese Academy of Sciences, 2016
M.S. Environmental Engineering, Jilin University, 2012
B.S. Environmental Engineering, Jilin University, 2009
---
Download resumé                             Google Scholar
Meng "Chris" Sun is currently a postdoctoral research associate in the Elimelech Research Group in the Department of Chemical and Environmental Engineering at Yale University. His research focuses on the development of novel nanomaterials and structures of membranes with electrochemical properties for highly efficient water treatment and sustainable energy generation.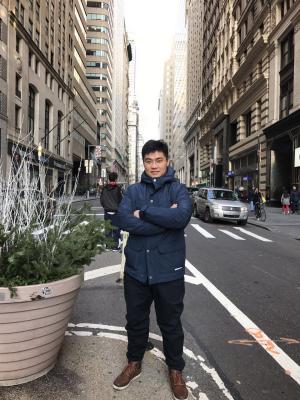 Meng Sun received his B.S. and M.S. degrees from Jilin University, Changchun, China. He received his Ph.D. degree in Environmental Engineering at Research Center for Eco-Environmental Science (RCEES), Chinese Academy of Sciences in 2016. During his doctoral research, he was supervised by Prof. Jiuhui Qu, Academician of Chinese Academy of Engineering, and was involved in several research projects relating to electrochemical water treatment processes including advanced electrochemical oxidation/reduction technologies that were designed for electrochemical engineering applications. In order to gain further insight into interfacial reactions, Meng Sun also joined in the research group directed by Prof. Jinghong Li at Tsinghua University to learn more about the mass transfer mechanisms of electrocatalytic interfacial reactions. During this time, he was well-trained in electroanalytical chemistry and nanoscopic electrochemistry. His research interest gradually refined to the coupling of electrocatalysis water treatment and sustainable energy generation.
In order to broaden his research to interdisciplinary technology integration, Meng Sun joined Prof. Elimelech's group to work with many brilliant researchers with different backgrounds. Currently, he is mainly conducting research on the combination of electrochemical techniques with membrane technologies for optimal performance of membrane-based water purification.
Outside of the lab, he enjoys various sports, including swimming, outdoor running and playing badminton. He also likes to enjoy family time with his wife.