Cassandra Porter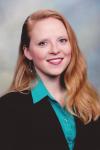 Ph.D. Candidate, Chemical and Environmental Engineering, Yale University
B.S. Chemical Engineering, University of Kentucky, 2016
For Cassandra, joining the Elimelech Research Group was a "no brainer" following her undergraduate research in which she synthesized biomimetic membranes. She joined the group in August of 2016 after completing a Bachelor of Science in Chemical Engineering with a Minor in Mathematics from the University of Kentucky. In her undergraduate years, she enjoyed commingling biology and membrane science in the aim to develop new membrane technologies for superior selectivity and stability. 
Currently, Cassandra explores new polymeric materials in membrane applications. Specifically, she aims to produce dense polymer brush layers as active layers through grafting-from techniques. Through her work, she hopes to prove that such brush layers can offer high tailor ability based on both chosen polymer functionality and structural attributes, like grafting density and polymer block size. Beneficially, these new membrane types could prove the most ultrathin of selective layers with the ability to include other beneficial top layers for chlorine resistance and fouling mitigation. 
Before Cassandra applied her creativity to research, she harnessed it in artistic endeavors like writing, creating visual art, composing music, and dancing. In fact, she was a professional ballerina for four years after graduating from high school, prior to attending the University of Kentucky. She realized her love of teaching while running ballet classes and built an exploratory foundation through self-directed art projects. These passions for education and research have led her to pursue a professorship.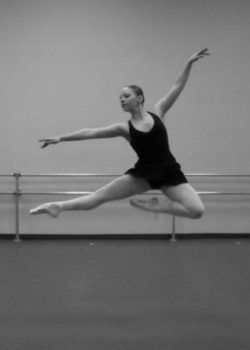 Outside of her graduate work, in addition to practicing her arts, Cassandra enjoys hiking and canoeing, powerlifting at the gym, and searching for geological and archeological finds.
Publications
pdfs and supporting information for group papers available on the main publications page.
Porter, C. J., J. R. Werber, M. Zhong, C. J. Wilson, and M. Elimelech, "Pathways and Challenges for Biomimetic Desalination Membranes with Sub-Nanometer Channels." ACS Nano, 2020. 14 (9): p. 10894-10916.

Porter, C. J., J. R. Werber, C. L. Ritt, Y.-F. Guan, M. Zhong, and M. Elimelech, "Controlled grafting of polymer brush layers from porous cellulosic membranes." Journal of Membrane Science, 2020. 596 (15): p. 117719.

Li, M., X. Wang, C. J. Porter, W. Cheng, X. Zhang, L. Wang, and M. Elimelech, "Concentration and Recovery of Dyes from Textile Wastewater Using a Self-Standing, Support-Free Forward Osmosis Membrane." Environmental Science & Technology, 2019. 53(6): p. 3078-3086.
Werber, J. R., C. J. Porter, and M. Elimelech, "A Path to Ultraselectivity: Support Layer Properties To Maximize Performance of Biomimetic Desalination Membranes." Environmental Science & Technology, 2018. 52(18): p. 10737-10747.
Dizge, N., R. Epsztein, W. Cheng, C. J. Porter, and M. Elimelech, "Biocatalytic and salt selective multilayer polyelectrolyte nanofiltration membrane." Journal of Membrane Science, 2018. 549: p. 357-365.
Hernandez, S., C. Porter, X. Zhang, Y. Wei, and D. Bhattacharyya, "Layer-by-layer assembled membranes with immobilized porins." RSC Advances, 2017. 7(88): p. 56123-56136.