Brielle Januszewski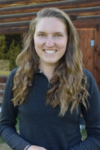 Ph.D. Candidate, Chemical and Environmental Engineering, Yale University
B.S.E. Civil (Environmental) Engineering, Arizona State University, 2020
B.S. Biological Sciences (Conservation Biology and Ecology), Arizona State University, 2020
                                    B.A. Political Science, Arizona State University, 2020
Brielle is a third year PhD candidate and NSF Graduate Research Fellow in Professor Elimelech's group. Originally from Phoenix, she pursued three majors (and a minor in French) at ASU because they combined her interests of scientific, political, and community-based approaches to solve environmental problems. She worked as an undergraduate teaching assistant for five semesters because of her interest in teaching and inspiring the next generation of engineers. 
As an undergraduate, she started research in Dr. Bruce Rittmann's lab, working on heavy hydrocarbon contaminated soil remediation. During her first summer research internship at Duke University, she developed a real passion for water quality and water conservation when she helped to develop an off-grid toilet system that requires no external water or energy inputs and provides proper sanitation to developing areas. This passion was strengthened at her next summer internship at Argonne National Lab where she helped perform a life cycle analysis on waterless textile dyeing technology. Her last undergraduate research experience in Dr. François Perreault's lab gave her experience in nanomaterial application to water treatment, which she hopes to continue in her PhD. 
Outside of her studies and the lab, Brielle is an avid hiker, camper, oil painter, and baker. She loves sports, especially basketball and volleyball, and even competed in a canoeing competition in her undergraduate years. Finally, she is always searching for the next random adventure, such as a road trip detour into the Idaho Potato Museum.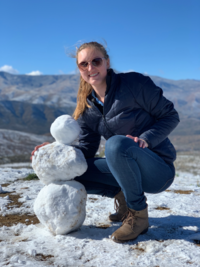 Publications
pdfs and supporting information for group publications available on the main publications page.
Chen, T., Yavuz, B., Delgado, A., Januszewski, B., Zuo, Y., Westerhoff, P., Krajmalnik-Brown, R., Rittmann, B. (2019). Multicycle Ozonation+Bioremediation for Soils Containing Residual Petroleum. Environmental Engineering Science. 36. DOI: 10.1089/ees.2019.0195